Hello,
I am attempting a simple report to show how many times each content is accessed.
Report 1 - have to pull by content status where equal to 'started' or 'completed'.  This appears to give me a total count.
Report 2 - shows the access per status.  
My thought report 1 as a stacked bar showing the total number, but also showing the number of completed and started.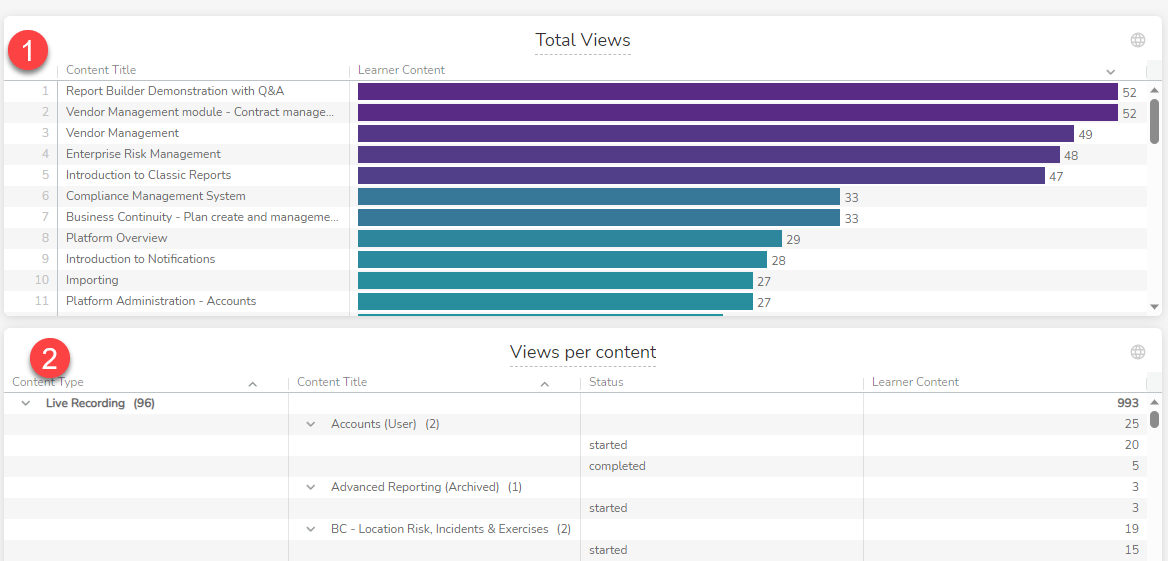 Thank you, 
Wayne